Anegada Island, BVI Sailing and Travel Guide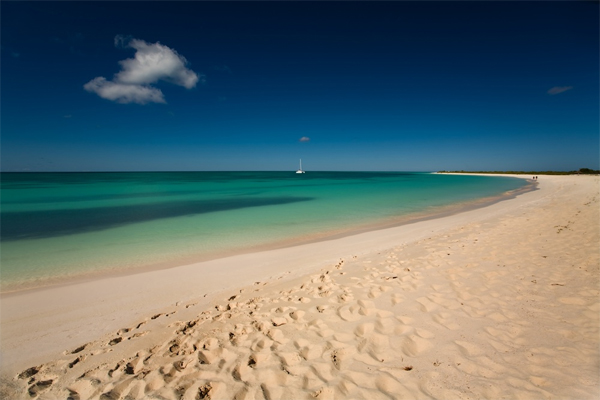 Anegada Island, BVI Sailing and Travel Guide
About Anegada
Anegada is the second largest of the British Virgin Islands, and set relatively far away from the main islands. It is located northeast of Tortola in a vast coral reef. The island itself is different from the other BVI islands because it is coral, not volcanic in origin - so it is flat with very little vegitation. The highest point is only 26 feet above sea level. It is a very memorable destination for its pristine beaches, relaxed style (there are almost no inhabitants), pina colada bars and its lobster barbecues on the beach.
It was once not permitted for charterers to go to Anegada, because of the dangerous coral reefs, but it is now better marked and experience sailors can make it there. Although there is no true harbor or mooring area, the place most frequented is an opening in the coral reef in its southwestern side near the Anegada Reef Hotel and Pomato Point. Once anchored, you can enjoy a cold beer at the honor bar and spend a fine day on the beach or touring the island to see its wildlife.
Anegada has a history of shipwrecks on the reefs and offers wildlife including turtles, pelicans, the endangered Anegada iguana, flamingoes, and of course, lobsters. It is definitely worth a trip if you're looking for a relaxed beach day accompanied by a few rum drinks, and a big lobster roast at night!
Anegada Map (Google)